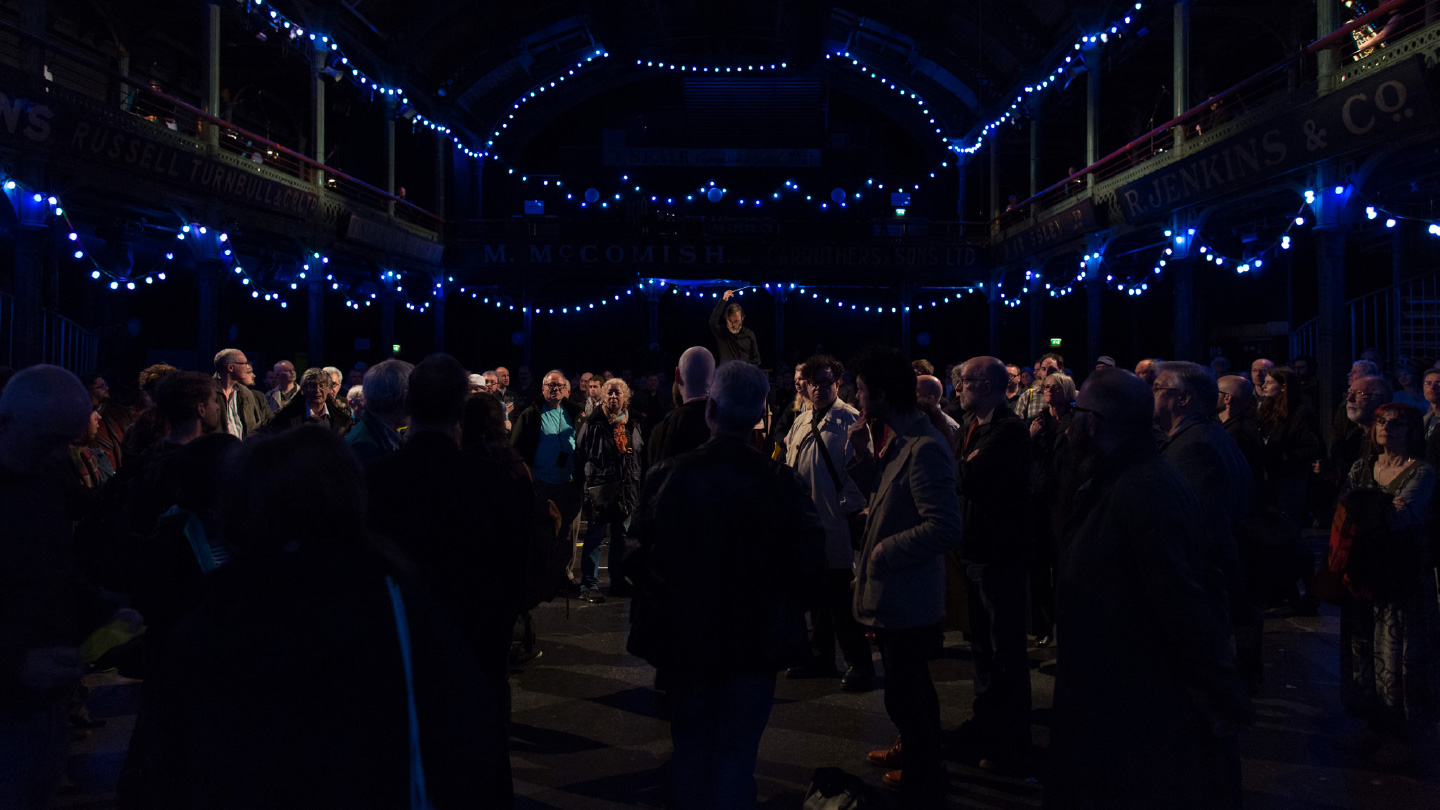 Music festival
Proudly presented by

GLASGOW
Proudly presented by

Welcome to Tectonics Glasgow 2020
This year our aims remain the same: to celebrate different generations of artists and musicians who are questioning what music can be; to see what happens when genres clash and rub up against each other; to bring global artists in contact with local ones; and to see how orchestral composition can still sound fresh and push boundaries in the 21st century.
So we have works by Fluxus movement co-founder Philip Corner performed by local gamelan ensemble Naga Mas and by the BBC SSO which is also giving six world premieres of works by composers from the UK and Australia. Glasgow-based artists and ensembles such as Hannah Ellul, Rebecca Wilcox, Iain Findlay-Walsh and Sonic Bothy share the spotlight with international performers and composers like Zachary James Watkins, Andrea Pensado, Frieder Butzmann, Zinc and Copper, and Frédéric Le Junter. The wider UK is also represented by appearances from Ain Bailey, Adam Linson and Matt Wright. And look out for a live version of Øyvind Torvund's genre-bending The Exotica Album, a best of 2019 album for many, featuring the BBC SSO, Kjetil Møster and Jørgen Træen.
For 2020 there's also a bit of a focus on piano and keyboard instruments. Angelica Sanchez gives an improvised set on Day One, Ingrid Laubrock's Drilling is performed by piano virtuoso Cory Smythe (with Matt Wright), Lauren Redhead and Adam Zaldua push the boundaries of organ music and Manuel Pessoa de Lima connects the live percussive sound of the piano with the digital space of dating apps. He'll be in-residence in the Recital Room throughout the weekend.
Have fun…
Ilan Volkov and Alasdair Campbell, curators